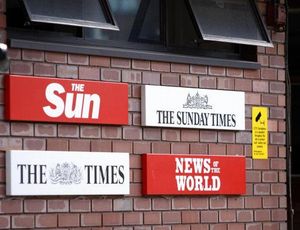 Two senior journalists working for Rupert Murdoch's News International have apparently attempted suicide as pressure mounts at the scandal-hit publisher of the now-defunct
News of the World
.
Three sources close to the company told Reuters on Tuesday the two journalists at the
Sun
daily appeared to have tried to take their own lives. Investigations sparked by a phone-hacking scandal continue to expose dubious practices by present and past employees.
Eleven current and former staff of the
Sun
, Britain's best-selling daily tabloid, have been arrested this year on suspicion of bribing police or civil servants for tip-offs.