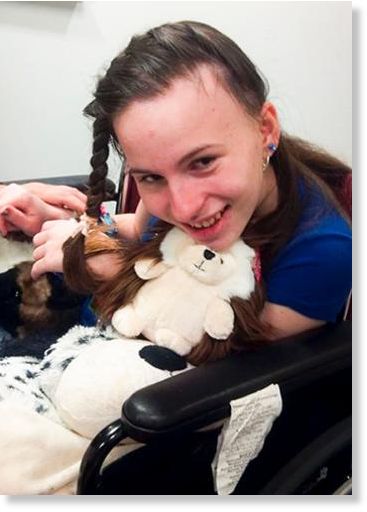 Justina Pelletier's case is a study in diagnostic challenges.
Linda and Lou Pelletier brought their daughter to Boston Children's Hospital last year. They were looking for a gastroenterologist to help with 14-year-old Justina's mitochondrial disease, a rare disorder that causes widespread and nonspecific symptoms. Justina Pelletier never saw a GI specialist, though. Instead, she officially
became a ward of the state
last week.
The physicians at Boston Children's concluded that Justina did not have mitochondrial disease. They believed that her symptoms were the result of psychological stress, caused in part by her parents. They accused the Pelletiers of subjecting Justina to dangerous and unnecessary medical treatments. When the hospital petitioned the state to take custody, the
Boston Globe
picked up the story and painted an unflattering picture of both the state government and the doctors at Boston Children's Hospital.
It's easy to get angry about this scenario - and there are some troubling things about the way the conflict has been managed - but the doctors at Boston Children's deserve a defense. First, we're essentially hearing only one side of the Justina Pelletier story. Neil Swidey and Patricia Wen, the reporters
covering the story
for the
Boston Globe
, have done an admirable reporting job, but hospitals can't say much about their patients. Linda and Lou Pelletier appear to have provided much of Wen and Swidey's information. Second, the science is complicated. Mitochondrial disease (Justina Pelletier's original diagnosis) and medical child abuse (the Boston Children's diagnosis) can look extremely similar. Both can be deadly if not treated properly.