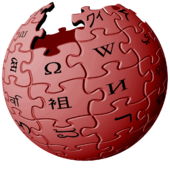 A man knocks at your door. You answer and he tells you he is an encyclopaedia salesman.
'I have the largest and most comprehensive encyclopaedia the world has ever seen', he says.
'Tell me about it!'
'It has more editors and more entries than any other encyclopaedia ever. Most of the contributors are anonymous and no entry is ever finished. It is constantly changing. Any entry may be different each time you go back to it. Celebrities and companies pay PR agencies to edit entries. Controversial topics are often the subject of edit wars that can go on for years and involve scores of editors. Pranksters and jokers may change entries and insert bogus facts. Whole entries about events that never happened may be created. Other entries will disappear without notice. Experts may be banned from editing subjects that they are leading authorities on, because they are cited as primary sources. University academics and teachers warn their students to exercise extreme caution when using it. Nothing in it can be relied on. You will never know whether anything you read in it is true or not. Are you interested?'
'I'll think about it', you say, and close the door.