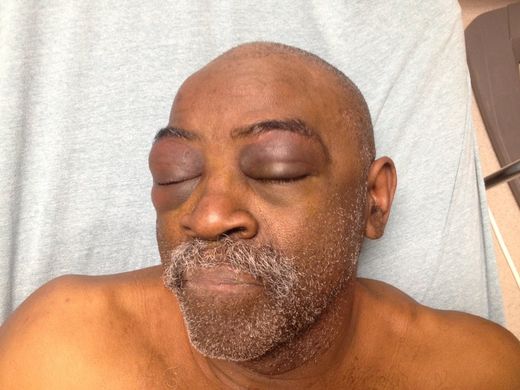 Pearl Pearson is a 64 year-old diabetic deaf driver who resides in the Oklahoma City area. On the evening of January 3rd, Pearl crossed paths with the wrong cops.
The following is the story according to
Pearl Pearson and family
of what happened that night:
What's the story? At this time, only limited details can be provided since this case is under investigation.
1. The Oklahoma Highway Patrol pulled Pearl over late in the evening on January 3, 2014. Pearl pulled over as he should.
2. Pearl's driver's license indicates he is Deaf. He also has a placard in his driver's door that says, "Driver is deaf".
3. Pearl pulled over and rolled down his window, expecting an officer to ask for this identification. An officer struck him in the face before Pearl had the chance to do anything. As you can see, he was struck multiple times.