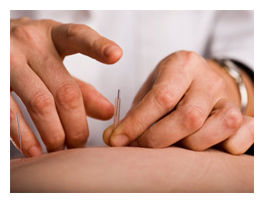 Geneva - An unlicensed acupuncturist in Switzerland has been accused of intentionally infecting 16 people with the HIV virus for over a decade, authorities announced Thursday.
The unidentified man was indicted by a five-judge panel in Bern-Mitelland regional court on charges of intentionally spreading human disease and causing serious bodily harm, offenses that carry maximum penalties of five to 10 years respectively, said the regional prosecutor's office in Bern, the Swiss capital.
The office said in a statement that most of the victims attended a music school that the man operated.
A spokesman for the prosecutor, Christof Scheurer, said the man also practiced as an unlicensed, self-styled acupuncturist -- a trade which he is believed to have used between 2001 and 2005 as a pretext to prick and infect some of his victims with blood that was infected with AIDS.
HIV is transmitted through bodily fluids such as blood, semen or breast milk. According to international AIDS and HIV organization
Avert
, about 34 million people worldwide were living with HIV or AIDS as of 2010, 2.7 million of which were newly infected that year. Deaths attributed to the AIDS virus in 2010 totaled 18 million.