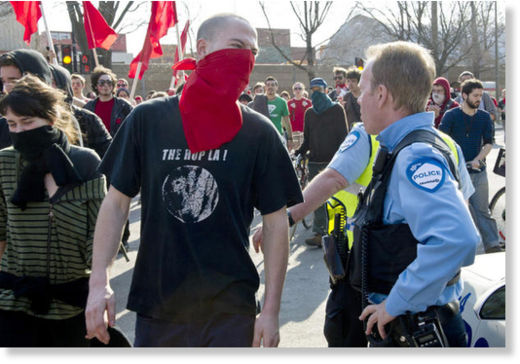 Canada, Montreal - Several thousand students are marching through the streets of Montreal in the biggest protest yet against proposed tuition hikes in Quebec.
The chanting, placard-waving throng is snaking its way along downtown streets and is headed for Old Montreal.
There are no immediate reports of any incidents.
The protest comes two days after the provincial budget and a blunt refusal by Premier Jean Charest's government to back down on the hikes.
The province is nearly doubling tuition fees over five years, to about $3,800. It will reach its target with a series of $325-a-year increases. However, the tuition fees in the province will still be among the lowest in Canada even after the hikes.
Students have been staging almost daily protests for the last several weeks and blocked a major commuter bridge on Tuesday. Police have also ramped up tactics and have used chemical sprays against the demonstrators.
The government has toughened its own tone lately.