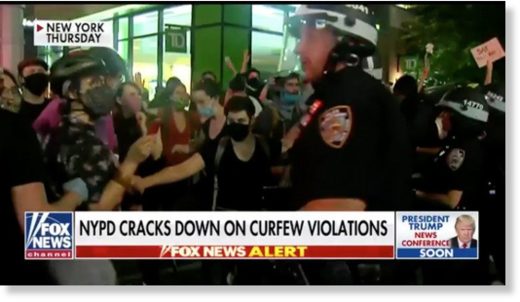 You must stay home to save lives
. You must socially distance and lock down.
Unless you're protesting racism and police brutality.
This appears to be the message from some government and health officials, who for months enforced a rigorous and unprecedented economic shutdown in the name of stemming the spread of the coronavirus pandemic — resulting in millions losing their jobs and students being sent home from schools across the country.
But as states just now begin to emerge from those lockdowns, some have argued in favor of an exception to those guidelines for those
protesting the death of George Floyd
—
suggesting the gains from seeking police reforms outweigh the risks of a new surge in virus cases.
Michigan Gov. Gretchen Whitmer
,
whose state had some of the harshest lockdown measures in the country
, was pictured shoulder-to-shoulder protesting with other officials and demonstrators. Her office told the
Detroit News
that Whitmer wore a mask and denied she violated her executive order.