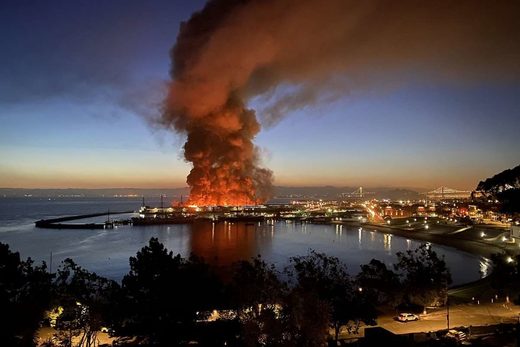 A fire early Saturday morning destroyed a fish processing and storage warehouse at San Francisco's Fisherman's Wharf and for a time threatened part of the popular tourist area.
But firefighters saved the Jeremiah O'Brien, a World War II Liberty ship.
Flames from the blaze shot more than 100 feet in the air and billows of black smoke shrouded the waterfront as
150 firefighters with 50 trucks
and other pieces of equipment, including fireboats, fought the blaze on Pier 45, where a large warehouse known as Shed C is home to fishing and maritime businesses.
One firefighter was injured, with hand cuts. She was treated at a local hospital.