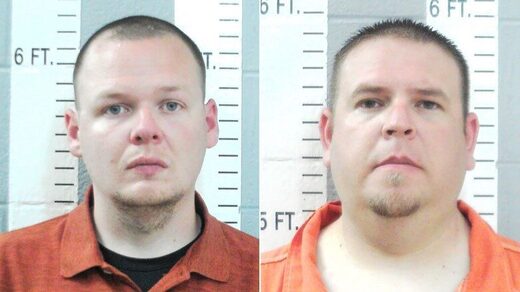 Two Oklahoma police officers are facing charges of murder for allegedly using their Tasers more than 50 times on a man who refused to comply with their demands, court documents show.
Wilson police officers Joshua Taylor, 25, and Brandon Dingman, 34, surrendered to authorities Thursday on second-degree murder charges in the July 2019 death of Jared Lakey, a 28-year-old man who died at a hospital days after being hit with stun guns "multiple times" by the two cops,
the Oklahoma State Bureau of Investigation announced
.
Lakey, of Wilson, died two days after encountering the officers on July 4, 2019,
when Taylor and Dingman responded to a report of a man running down a street naked while screaming,
the Daily Ardmoreite reports
.