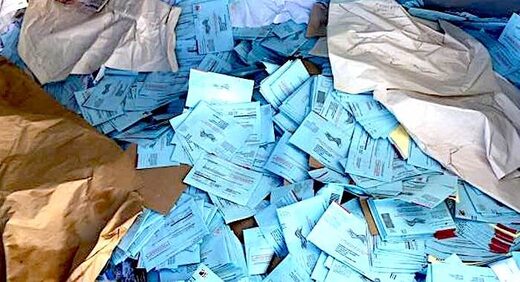 New election fraud whistleblowers came forward on Tuesday, including one who witnessed the
shipping of an estimated 144,000-288,000 completed ballots across three state lines on October 21.
The new information was made public at a press conference by the
Amistad Project of the Thomas More Society, a national constitutional litigation organization.
At the press conference, it was announced that they have contacted law enforcement about their findings.
Evidence provided by the whistleblowers is being used in litigation by the Amistad Project to ensure election integrity and to uphold election laws in
key battleground states, including Arizona, Georgia, Michigan, Pennsylvania, and Wisconsin.
The Amistad Project said that they have sworn declarations that state
over 300,000 ballots are at issue in Arizona,
548,000 in Michigan, 204,000 in Georgia, and over 121,000 in Pennsylvania.
They claim that
their evidence reveals multi-state illegal efforts by USPS workers to influence the election in at least three of six swing states.
The whistleblower statements include potentially hundreds of thousands of completed absentee ballots being transported across three state lines, and a trailer filled with ballots disappearing in Pennsylvania.