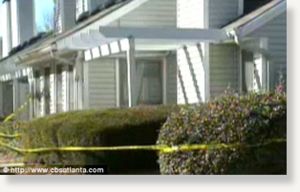 Alpharetta, Georga -- The father and aunt of a 4-year-old girl have been charged with killing her.
According to Alpharetta Police Department spokesman George Gordon, the 4-year-old girl died as a result of "extreme alcohol toxicity."
Officers told Channel 2's Mike Petchenik that they were called to a condo unit on Homestead Trail in Alpharetta for a medical emergency just after midnight Friday. Neighbors said the home is occupied by a family with several children.
A 4-year-old girl was transported from the home to an area hospital and later died, police said. They aren't releasing the child's name because she is a minor.