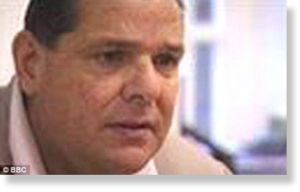 A former
News of the World
reporter who was the first to allege that Andy Coulson knew phone hacking was taking place at the paper was today found dead at home. Sean Hoare's body was found on a extraordinary day when a Met police chief resigned over the phone hacking scandal, four senior officers were facing questions and the Prime Minister was forced to call an emergency session of Parliament.
Police were tonight probing the possibility that Mr Hoare had killed himself and said that his death was 'not thought to be suspicious'. He was discovered at 10.40am at his home in Watford, Hertfordshire. A spokesman for Hertfordshire Police said: 'At 10.40am today police were called to Langley Road in Watford following the concerns for welfare of a man who lives at an address in the street.
'Upon police and ambulance arrival the body of a man was found. The man was pronounced dead at the scene shortly after. 'The death is currently being treated as unexplained but is not thought to be suspicious. 'Police investigations into this incident are ongoing.' Mr Hoare blew the whistle on the phone hacking scandal during an investigation by
The New York Times
last September.