French police searching for a missing family have launched a murder probe after five bodies were found buried in the garden of their home.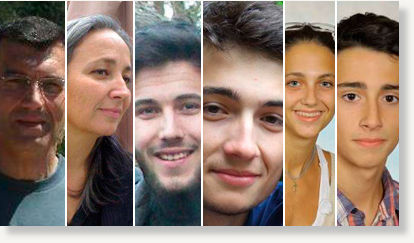 The gruesome discoveries began with a severed leg being dug up at the house in Nantes.
Then officers found the corpses, which had bullet wounds.
Officials say the bodies are believed to be those of Agnes Dupont de Ligonnes, 49, and her four children: Arthur, 21; Thomas, 18; Anne, 16; and Benoit, 13.
Xavier Dupont de Ligonnes, the father, remains missing and there are no signs of a struggle in the house.