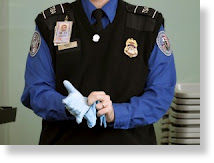 After having to fire workers for
sleeping on the job
and firing more employees for being
implicated in a bribery scandal
, the Associated Press is reporting that the Transportation Security Administration is now firing eight federal air marshals in the New York office, including a supervisor, for allegedly drinking alcohol during a training day. In addition, the TSA is suspending six more individuals for not reporting the misconduct, the agency said on Friday.
While one of the employees accused had probationary status and was therefore immediately fired, all of the other workers can appeal the decision. At the time the AP article was written, the TSA wasn't sure if any workers had retained attorneys.
The TSA said that the workers were drinking at a restaurant in February.
The article
said that "the incident was reported to a website that allows employees to alert leadership of inappropriate behavior."