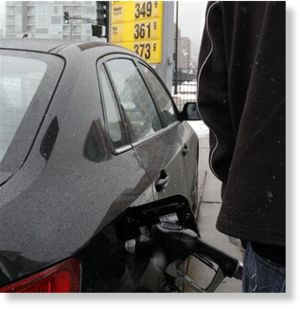 When Canadians head out on road trips this spring and summer, they can expect gas prices to take a bigger bite out of their wallets. But energy experts on this side of the border are divided over whether these hikes will be as high as U.S. motorists are bracing for.
Media reports Monday out of the U.S. were suggesting gas prices could rise in some areas this spring by up to 60 cents per gallon (roughly equal to 15 cents per litre). But Calgary-based petroleum industry analyst Michael Ervin sees nothing to suggest hikes of that magnitude in Canada.
Instead, he's predicting "modest" increases of about five to 10 cents per litre - "much much less than what we had become accustomed to seeing prior to the slump in the North American and global economy."
Every year, gas prices tend to rise when warmer weather and school vacations lure more people onto the highways and energy experts are expecting the same pricing habits this spring and summer.