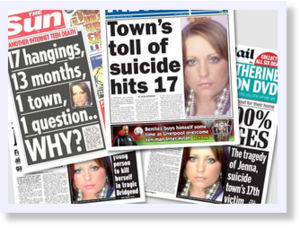 A fresh crackdown is needed on websites offering youngsters advice on how to commit suicide, a South Wales MP warned last night.
Madeleine Moon welcomed a tightening of the law last year to make assisting or encouraging suicide a criminal offence.
But the Bridgend MP said the move needed to be extended to cover the whole of the European Union.
"We now urgently need to address the legal status of those sites on a European level, so that we can increase our control over them and prevent them from reaching out and damaging the lives of people across the UK," Ms Moon said.