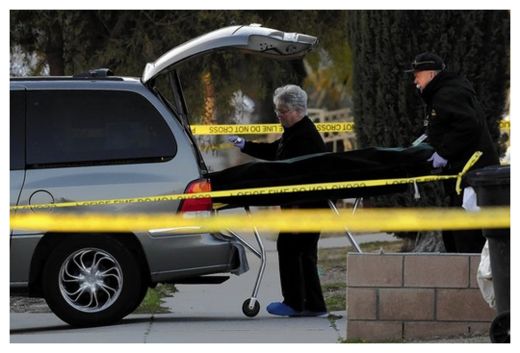 The shooting deaths of four family members at a Fontana home is being investigated as an apparent murder-suicide, police said Tuesday.
A relative discovered the bodies Monday night after family members failed to hear from the victims and thought something might be wrong, according to Martha Guzman-Hurtado, a Fontana police spokeswoman. Inside the home were the bodies of a man and a woman, both believed to be between 30 and 35, as well as the bodies of a 12-year-old girl and a 10-year-old boy. Coroner's officials have not yet released their names.
Police said the woman and children each died of multiple gunshot wounds, while the man had a single gunshot wound to the head, suggesting that he shot himself. One handgun was found inside the home, authorities said.
Guzman-Hurtado said there was no record of domestic dispute calls to the residence, although police did visit the property on a code enforcement call in 2010.