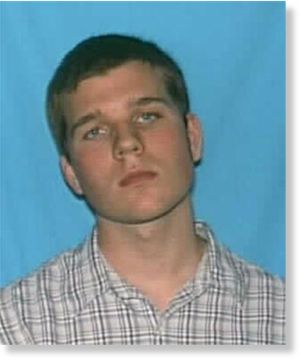 The man who shot dead a campus police officer at Virginia Tech on Thursday before killing himself was a student at a nearby university who had stolen an SUV at gunpoint the day before, officials said.
Virginia State Police on Friday identified the gunman as 22-year-old Ross Truett Ashley, a part-time student at Radford University in Radford, Va.
Ashley had entered a real estate office in Radford on Wednesday and demanded the keys to an employee's white 2011 Mercedes Benz at gunpoint.
He drove off in the vehicle and later dumped it on the campus of Virginia Tech some time before his deadly confrontation with 39-year-old Deriek W. Crouse, an officer with the Virginia Tech campus police.
The state police said they have not been able to establish any prior contact or connection between Ashley and Crouse and still do not know why the part-time student walked up to the officer and shot him before turning the gun on himself in a nearby parking lot.
The incident prompted a lockdown of the campus on Thursday and revived memories of a gunman's 2007 rampage that left 33 people dead in one of the worst shooting incidents in U.S. history.