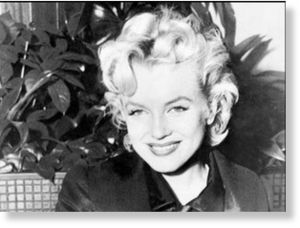 Never seen before photos of screen goddess Marilyn Monroe, found in a weekend garage sale about 30 years ago, have surfaced days before what would have been her 85th birthday.
Photographer Anton Fury found an envelope containing negatives of snaps of a young Monroe, while searching a weekend garage sale in Parsippany, New Jersey, in 1980.
They apparently were taken during a photo session sometime in 1950, before the
Some Like It Hot
star shot to fame, reported CNN. "I found an envelope of negatives, didn't know what they were, but I realized they were old," Fury said.
He paid USD 2 for the folder, which contained two envelopes of black-and-white negatives. "I took it home, put them on the lightboard with a loupe and, needless to say, these are Marilyn.