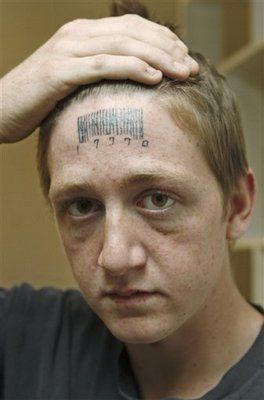 Del City - Two men and two women are accused of pinning down a man who has learning disabilities, tattooing the word "RAPEST" on his forehead and shocking his genitals with a stun gun before beating him unconscious with a baseball bat, police said Wednesday.
The accused told police they attacked Stetson Johnson, 18, because he tried to have sex with one of them, according to a police spokesman. Detectives found no evidence to support their claims, he said.
Johnson, of Oklahoma City, said he is acquainted with all four but has never tried to hurt any of them. He said the April 17 attack began when he was thrown to the ground and kicked in the face "dozens of times" by two men while two women took turns using a stun gun on his genitals. He said the attackers yelled obscenities at him.