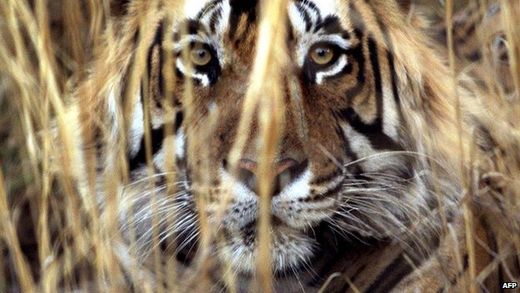 Forest officials in the southern Indian state of Karnataka are searching for a tiger which they say has killed three villagers in the past week.
Teams have gone deep into Bandipur tiger reserve with orders to shoot the "man-eater" with tranquilisers.
A fourth fatality in recent days is being blamed on another tiger.
Meanwhile, angry locals demanding compensation for the families of those killed have set fire to two jeeps belonging to forest officials.
The villagers also want a permanent solution to the man-animal conflict in the region.
The first fatal attack took place on 27 November, when a man called Basavaraju was killed. Two days later, a second victim, Cheluva, fell prey to the same tiger, officials believe. They say the animal was last spotted on 30 November.
Its latest presumed victim, 60-year-old farmer Shivamallappa Basappa, was found by his son on Tuesday night close to the forest in Mysore district. Only parts of his leg and skull remained.
"The body of the third farmer who was killed has been found. We have seen the pug marks of the tiger. It is moving around somewhere close by," HC Kantharaju, conservator of forests in Bandipur tiger reserve, told BBC
A fourth farmer has also been killed in the same area but forest officials say they believe he was killed by another tiger as "no part of his body was eaten".
The killings have created tension in up to 20 villages, with angry farmers vandalising a forest department office and setting fire to two jeeps.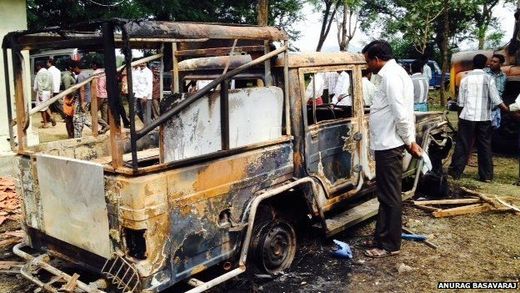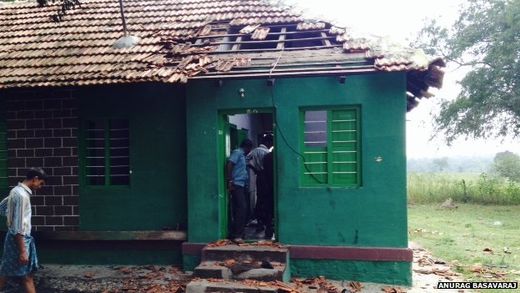 The Bandipur tiger reserve in Karnataka state is one end of a huge forest sanctuary that cuts across three states of southern India.
According to a 2011 census, there are about 1,700 tigers left in the wild in India.
It is thought India had 100,000 tigers a century ago but there has been a serious decline in numbers since then. Poaching and shrinking habitats are blamed.
The BBC's Sanjoy Majumder in Delhi says that tigers often compete with villagers living close to the reserves for resources, often leading to direct conflict.