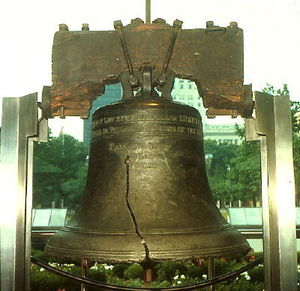 There is nothing worse in this world than an enslaved man who naively believes himself free, except, perhaps, trying to explain to that same man his predicament. You can lay truth after truth before his feet. You can qualify your every position with cold hard irrefutable data. You can plead and scream and raise veritable hell, but before he will ever listen, he must first become aware of his own dire circumstances. As long as he views himself as "safe and secure", as long as he imagines his chains to be wings, he will see no reason to question the validity of the world around him, and he will certainly never invest himself into changing his own deluded destiny.
Unfortunately, there are many such men crawling and scraping about here in what was once a land graced with a self sufficient and independently minded public majority. The great lie that has been perpetuated in this country over the past several decades is that we can defer our responsibilities of vigilance and place our well being and our futures into the hands of others for the sake of "collective efficiency", or leisure. We have been conditioned to live in a state of constant indifference, a society which prizes compromise over principle and steadfast resolve. Those who refuse to compromise that which is honorable for the sake of ease and comfort are indicted as "extremist" or even criminal. The idea of personal revolution is treated with discomfort, and all we claim to stand for becomes muddled in a fog of inaction and cynicism. As Americans, we have forgotten what it means to earn and protect our own freedoms. We have forgotten that in liberty, there are standards that must be defended.
This, however, does not mean we cannot yet again remember ourselves. The desire for freedom is as inborn and natural as our own heartbeat, as our own breath. It is instinct. It cannot be erased from within, only oppressed from without. The tide has always been against tyranny, always, though we may find that hard to believe. If liberty was not ingrained into our very DNA, humanity would have succumbed to bondage and self destructed long ago. This is not the case. Stretching under the surface of our superficial force-fed mainstream culture are the roots of something real, and honest. Simmering beneath our so called "civilized" veneer, many Americans are finally rediscovering their wild and defiant origins. In the recent past we have been taught to feel ashamed of our rebelliousness. Now, we are learning to hold it quite dear.