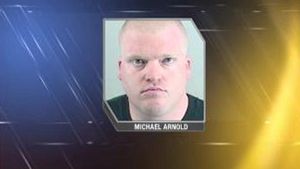 Lone Tree, Colorado - A female inmate claims a security guard sexually assaulted her minutes after giving birth at Sky Ridge Medical Center in Lone Tree.
The 34-year-old Arapahoe County jail inmate claims this happened in September. Her accused attacker is also now in jail.
Under the supervision of the Arapahoe County Sheriff's Office, contracted security guard Michael Arnold was hired to watch her.
But according to court documents obtained by FOX31 Denver, just 15 minutes after the inmate gave birth, the woman claimed Arnold raped her while her newborn infant was in the bed with her.
The sheriff's office would not comment on the story except to say they are aware of the criminal investigation.
Officials say they do contract private security in these situations to save money.