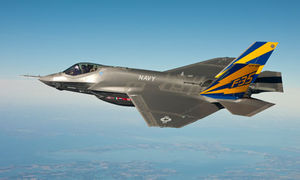 We're ready to face £1,000 fine, declare anti-war protesters in row over role of US arms firm Lockheed Martin in data gathering
People are being urged to boycott next month's UK's census because the US arms manufacturer responsible for Trident is involved in gathering the information.
Protesters say they are willing to break the law and face a £1,000 fine and a criminal record by refusing to fill in the 32-page questionnaire. Resistance to the decennial census is growing as a coalition of anti-war groups, pacifists, religious organisations and digital activists begin raising public awareness about the role of Lockheed Martin, America's largest arms manufacturer.
The company, which makes Trident nuclear missiles, cluster bombs and F-16 fighter jets, won the £150m contract to run the census on behalf of the Office for National Statistics (ONS).
A spokesman for the Stop the War Coalition said: "We will certainly be calling for a boycott and telling people not co-operate with the warmongers."