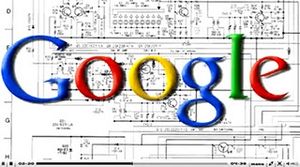 Just over a month ago, Google announced that they were changing their algorithm in order to
weaken the search engine rankings
of sites they deem to be "content farmers."
Whereas most of Google's algorithm changes are barely noticeable, the current change that they have been working on since last January will affect 12% of U.S. searches.
There has been much debate about what "content farming" is, and Google has done little to offer a clear explanation, simply stating, "low quality" or "shallow" sites would be affected. This is similar to the vague definition of pornography -- you'll know it when you see it.
The problem with such a vague approach to what is a strictly defined algorithm is that it leaves too much room for a human interpretation. And as we have seen, Google has been exposed as having connections to
U.S. intelligence agencies
, which doesn't bode well for alternative news sites that aggregate anti-establishment stories from around the web. Given the other
censorship threats
facing the Internet, it seems those who might be critical of Internet control and real-time surveillance of average Americans are being targeted.