A decade on from the Chelyabinsk meteor, and our planet has come a long way in detecting the threat of interstellar objects potentially hurtling into the atmosphere. But has the risk been completely eliminated - and exactly how prepared are we for another dramatic impact?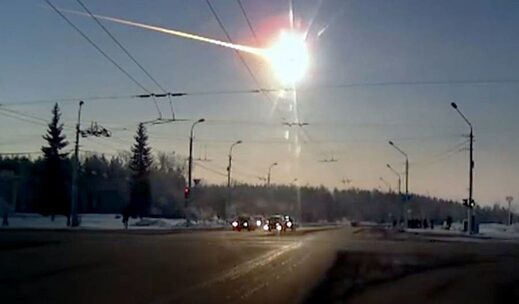 It wasn't quite the day the Earth stood still, but those who witnessed a fiery asteroid briefly outshine the sun as it soared towards the Russian city of Chelyabinsk will almost certainly never forget it.
Comparable to the size of a house and travelling at a scintillating 11 miles per second, what was quickly dubbed
the Chelyabinsk meteor arrived unannounced
in a manner reminiscent of a science-fiction disaster film. It was an unnerving spectacle.

Comment: Indeed, this was discovered beforehand and thus was not being tracked. What gives the Chelyabinsk meteor a terrifying edge is that another, different, space rock was being tracked and was forecast to enter Earth's atmosphere later that same day!


Dashcam footage from the morning of 15 February 2013, in the central Russian city close to the Ural Mountains, shows the small asteroid entering the Earth's atmosphere before it exploded with 30 times more force than the US atom bomb that destroyed Hiroshima in the Second World War.
Windows shattered, buildings were damaged, and hundreds of people were injured
- but Chelyabinsk got lucky.
"Had it been directly over the city, the damage would have been worse,"
warns NASA's planetary defence officer Lindley Johnson. "It was definitely a wake-up call."