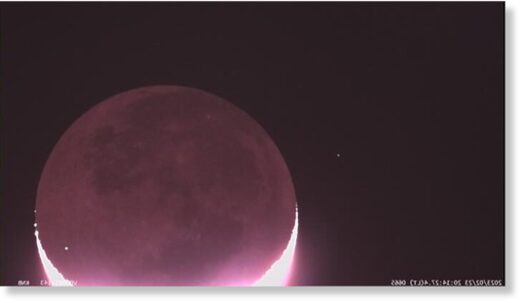 A Japanese astronomer captured the telltale flash of a meteorite impacting the moon, causing a brief flash on our celestial neighbor's nightside.
Daichi Fujii, curator of the Hiratsuka City Museum, recorded the event using cameras set to monitor the moon.
The time of the flash was 20:14:30.8 Japan Standard Time (7:14 a.m. EST, or 1114 GMT) on Feb. 23. The meteorite appears to have struck near Ideler L crater, slightly northwest of Pitiscus crater, Fujii said.