Plans for Nato takeover of mission 'are in chaos'
Farce as Arab jets almost run out of fuel
Pro-war MPs out of step with public mood
Ministers admitted yesterday that they have no idea how long the military operation against Colonel Gaddafi could take.
Asked for an estimate, Armed Forces Minister Nick Harvey said: 'How long is a piece of string? We don't know how long this is going to go on.
'We don't know if this is going to result in a stalemate. We don't know if his capabilities are going to be degraded quickly. Ask me again in a week.'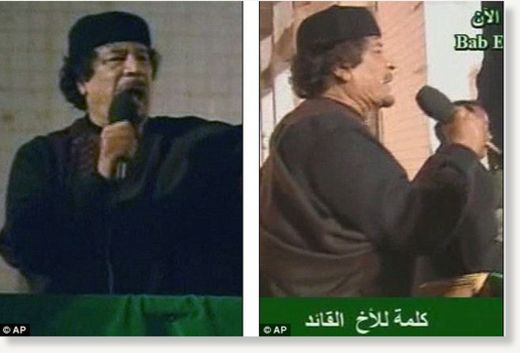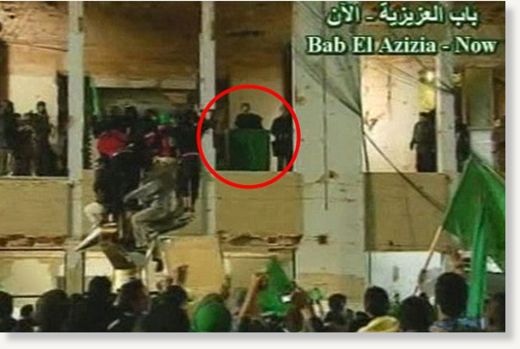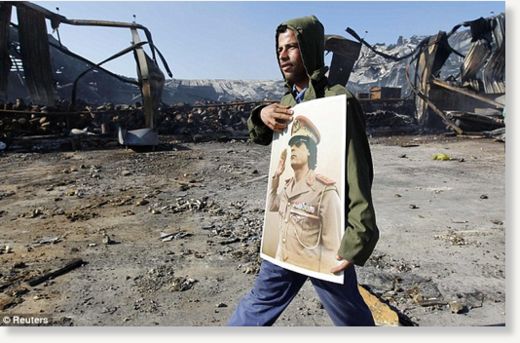 The comments come as a defiant Muammar Gaddafi made a speech on Libyan state television last night in which he claimed said he was ready for entrenched conflict, saying; 'In the short term, we'll beat them, in the long term, we'll beat them.'
The Libyan leader was said to have delivered the message to supporters at his residential compound near the capital Tripoli which was hit by an allied cruise missile on Sunday.
He denounced the 'unjust' action against his country and called those taking action against Libya as 'crazed fascists'.