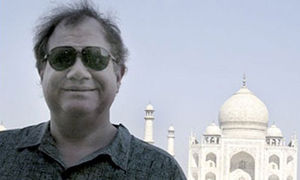 A former US government space scientist has pleaded guilty to one count of attempted espionage for trying to sell classified information to an undercover FBI agent posing as an Israeli spy.
During an appearance in federal court, Stewart David Nozette admitted trying to provide Israel with top-secret information about satellites, early warning systems, ways of retaliating against large-scale attacks, communications intelligence information and major elements of defence strategy.
Both the justice department and Nozette's lawyers have agreed to a sentence of 13 years in prison, with credit for two years Nozette has already spent behind bars. US district judge Paul Friedman said he was prepared to accept the deal, pending Nozette's co-operation with prosecutors, a procedure expected to last into November.