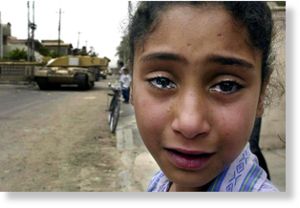 Bomb blasts ripped through more than a dozen Iraqi cities Monday morning, killing 56 people - most of them in the southern city of Kut - in a wave of violence that shattered what had been a relatively peaceful holy month of Ramadan.
The violence struck from the northern city of Kirkuk to the capital of Baghdad to the southern Shiite cities of Najaf, Kut and Karbala, and emphasized the persistent ability of insurgents to wreak havoc
at a time when Iraqi officials are weighing whether they are able to protect the country without the assistance of American troops.
The blasts were coordinated to go off in the morning and included a combination of parked car bombs, roadside bombs and a suicide bomber driving a vehicle that rammed into a police station.
The scope of the violence - seven explosions went off in different towns in Diyala province alone - emphasized the still dangerous ability of insurgents to coordinate and carry out attacks despite repeated crackdowns by Iraqi and U.S. forces.