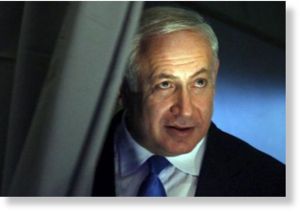 By declaring the conflict insoluble, Netanyahu is leaving no opening for reconciliation and understanding with the Palestinians and the Arab and Muslim world.
Author Etgar Keret, on assignment from
Haaretz
, accompanied the prime minister on his trip to Italy this week and reported on Benjamin Netanyahu's perceptions of the Israeli-Palestinian conflict.
"This is an insoluble conflict because it is not about territory," Netanyahu said. "It is not that you can give up a kilometer more and solve it. The root of the conflict is in an entirely different place. Until Abu Mazen [Palestinian Authority President Mahmoud Abbas] recognizes Israel as a Jewish state, there will be no way to reach an agreement."
On Wednesday, Netanyahu reiterated this position in the Knesset. "The reason for the conflict, and for its continuation, is the refusal to recognize the Jewish people's nation-state in any borders," he said.