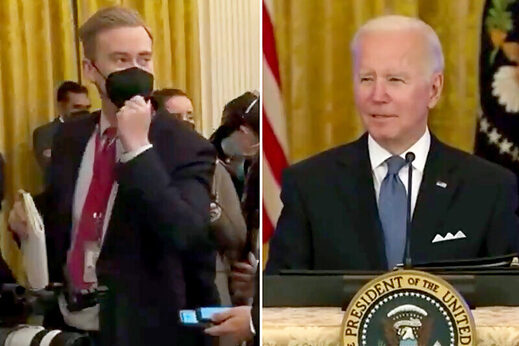 Just days after President Biden was caught on hot mic calling a reporter's question over the Ukraine conflict "
stupid
," the US Commander-in-Chief downplayed a question over
one of, if not THE most important worry for Americans right now - inflation
.
"Do you think inflation is a political liability ahead of the midterms?" asked Fox News' Peter Doocy as Biden was wrapping up a press conference for the White House's Competition Council.

"No. It's a great asset. More inflation. What a stupid son of a bitch," replied Biden.