Puppet Masters
tounsiBlidd
YouTube
Thu, 03 Feb 2011 18:51 UTC
This video of the Egypt Police hit and run has been posted on Al-Jazeera's website and on YouTube.


---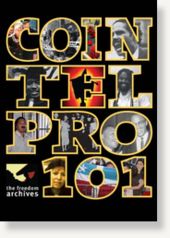 "
He is supposed to be Turkish. Some say his father was German. Nobody believed he was real. Nobody ever saw him or knew anybody that ever worked directly for him, but to hear Kobayashi tell it, anybody could have worked for Soze. You never knew. That was his power. The greatest trick the Devil ever pulled was convincing the world he didn't exist
." -
The Usual Suspects
(MGM, 1995)
On March 8, 1971, a group calling itself The Citizen's Commission to Investigate the FBI broke into the FBI office in Media, PA and emptied its filing cabinets of documents. What they found should have shocked the country. The stolen FBI files revealed a series of covert programs called COINTELPROS, short for counter intelligence programs, carried out by the FBI against groups and individuals it considered subversive. Take note that these 'subversive' groups and individuals were not foreign groups. The FBI was waging a counter intelligence war against the American people and the very basis of their democratic system of government.
Perhaps this revelation would have had a more profound effect if it weren't for the fact that the world was turning upside-down at the time. Everything was changing, and much of the change was simply too much for many people to handle. 1971 was only two years after the first moon landing and the concert in Woodstock, NY billed as "3 days of peace and music," and only three years after the assassination of Robert F. Kennedy - the end of a long stream of assassinations of civil rights leaders and activists that began with his brother John and included Malcolm X and Martin Luther King.
---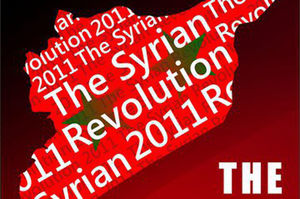 Social media used in bid to mobilise Syrians for rallies demanding freedom, human rights and the end to emergency law.
Calls for protests in Syria are spreading on social media websites, following popular uprisings in Tunisia and Egypt.
Organisers say protests will be staged in front of the parliament in the capital, Damascus, on Friday and Saturday, and at Syrian embassies across the world.
Several pages have been set up on Facebook, with the most popular one, named "
The Syrian Revolution
", "liked" by about 13,000 people by Thursday.
However, many of those writing comments on Facebook appeared to be Syrians living abroad calling on their "brothers" at home to protest.
Sources in Syria told Al Jazeera they doubted that the calls for protests would really result in much action on the ground.
"I think the day of anger will turn out to be no more than a day of mild frustration," one journalist told Al Jazeera.
"There's no appetite for regime change in Syria as there has been in Egypt for a while. The president isn't hated as much as [Hosni] Mubarak, or seen as out of touch. Also, the local context is very different ... and the poverty rate is significantly lower in Egypt."
---
Laura Flanders
The Nation
Thu, 03 Feb 2011 06:47 UTC
As we speak, Egypt is struggling with a near-total Internet and communications shut-off, and not just Egyptians are grappling with the implications. Can the flow of social media information to an entire country simply be cut? Apparently, yes. And that's not just an Egyptian concern.
It's very much an American concern, in that
a US-based company seems to be the maker of the Internet off-switch
. As Tim Karr of Free Press notes,
the US company Narus was founded in 1997 by Israeli security experts.
Based in Sunnyvale California, Narus has devised what business fans call a "social media sleuth."
As boosters put it: "Narus is the leader in real-time traffic intelligence for the protection and management of large IP networks.... Used by the world's service providers and governments, Narus has developed and patented state-of-the art algorithms to detect network anomalies and manage unwanted IP traffic. Additionally, Narus has the unique ability to precision target and fully reconstruct all types of IP traffic, including e-mail, Web mail and instant messages."
---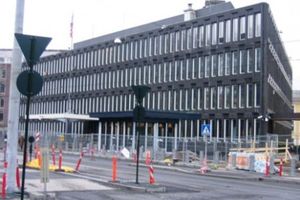 Various monitoring groups formed at the US embassies around the world could have been armed, American Foreign Service documents show.
The US Embassy in Oslo's Surveillance Detection Unit (SDU),
which was set up to spy on Norwegians
, could have been one of these armed embassies.
"It's had the opportunity. They could have been carrying concealed weapons in high threat level situations or exceptional circumstances, providing the embassy and the host nation granted them permission," Vegard Valter Hansen, senior adviser at the Norwegian Institute of International Affairs (NUPI), told Norwegian state TV NRK.
Spokesman for the American Embassy in Oslo, Timothy Moore, said he was unaware of whether the SDU staff were carrying weapons or not, according to
The Foreigner
.
"They only have to keep an eye on things and observe, so why should they be armed? SDU members are just regular US embassy employees [and] are paid the same way. Some of them work full-time, others part-time," he said.
---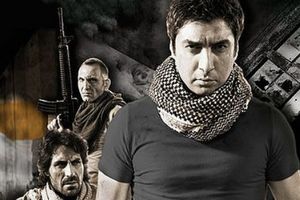 Germany has banned the public screening of a movie, which depicts that atrocities Israel has committed against activists aboard an Ankara-backed Gaza-bound aid convoy.
The German Movie Control Association took issue with the content of
The Valley of the Wolves - Palestine
, preventing its screening, which had been planned to open on Thursday, Israeli NGO Meir Amit Intelligence and Terrorism Information Center reported on Sunday.
Modeled after the TV series of the same name, the movie tells the story of how the protagonist captures the Israeli military commander, who had planned and ordered the May 31 attack on the Freedom Flotilla.
The assault on the relief mission, which had set off to take relief supplies to the Tel Aviv-blockaded Gaza Strip, killed nine Turkish activists and injured about 50 other people.
The production also caused political furor in Germany, English-language Turkish newspaper
Hurriyet Daily News
reported on Tuesday.
---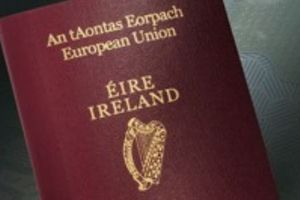 The Republic of Ireland is expelling a Russian diplomat after an investigation found the identities of six Irish citizens had been used for providing fake passports for Russian spies.
The Russian intelligence services faked the Irish passports for Russian spies working in the United States, said an Irish foreign ministry statement, adding that Moscow's action was "completely unacceptable."
In response, Ireland asked the Russian diplomat to "leave this jurisdiction" without specifying a date, the ministry said, according to the state-funded BBC.
In July 2010, the US deported 10 Russian agents after uncovering a spy network in the country, accused of infiltrating policymaking systems and reporting back to Moscow.
The case was part of the biggest US-Russia spy swap since the Cold War.
---
Internet censorship. It did not happen overnight but slowly came to America's shores from testing grounds in China and the Middle East.

Progressive and investigative journalist web site administrators are beginning to talk to each other about it, e-mail users are beginning to understand why their e-mail is being disrupted by it, major search engines appear to be complying with it, and the low to equal signal-to-noise ratio of legitimate e-mail and spam appears to be perpetuated by it.

In this case, "it," is what privacy and computer experts have long warned about: massive censorship of the web on a nationwide and global scale.

Comment: This is another of those areas where we have been warning our readers for years. We have had the same experiences of mysterious shifts in ranking of our pages, one reason we are working to get as much as possible into book form so that readers can have the material after the internet goes down and the lights go out.


---
Reporter Question: "Finally, we have not had a chance to ask President Obama any questions since this crisis began. There have been at least a couple of occasions that could have been open to the press that weren't. Can you explain why we haven't been able to talk to him?"


---
Nima Elbagir
CNN
Wed, 02 Feb 2011 09:12 UTC
Yemen's President Ali Abdullah Saleh will not seek re-election once his current term ends in 2013, he said Wednesday, after more than three decades in office.
He won't install his son to replace him, he said. He also has asked his political opponents "to re-engage in dialogue in hopes of reaching a sustainable and reconcilable political agreement," the Yemeni government said.
Saleh made the announcement as unprecedented protests sweep across North Africa and the Middle East. The demonstrations have forced Tunisia's president from office, and they prompted Egyptian President Hosni Mubarak to say Tuesday he would not run for re-election this year.
King Abdullah of Jordan, meanwhile, has sacked his government and appointed a new prime minister in the face of protests there.
In Yemen, Saleh had called an emergency parliamentary meeting ahead of a "day of rage" protests scheduled for Thursday.
---