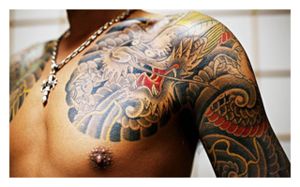 As if a news story involving the covering up of $1.5 billion dollars and the firing of an outspoken British CEO wasn't juicy enough, we learnt today that the Japan's notorious crime syndicates, better known as the yakuza, might just be involved in the Olympus corporate accounting scandal.
As I reported
last week,
Olympus president Shuichi Takayama recently came out to admit that his company had covered up $1.5 billion in investment losses by acuiquring several firms at very high prices, and then booking impairment losses a year later when those firms' values plunged, thereby transferring its investment losses into drops in corporate valuations.
However, as the
New York Times reports,
there is more to the story as the Tokyo police and the prosecutor's office are now investigating the possibility that the endoscope maker, a key competitor to Canon and Kodak, paid the yakuza exorbitant sums of money to also somehow hide investment losses, which are now suspected to be much higher than the $1.5 billion figure that was previously reported.