Comment: Martha Rose Crow died on March 1st, 2010, from a probable brain aneurysm. She was a close associate and contributor to SOTT.net, and her passing saddens us deeply. To commemorate her life, we revive this excellent editorial she wrote in 2006, in recognition of her dedication to truth and as a promise that her efforts and her life's work will live on and continue to help awaken others to the dark reality that surrounds us all.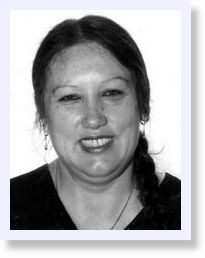 Auto comes from the Greek reflexive pronoun while genocide comes from the Latin words
gens
meaning "race, tribe" and -
cidere
meaning "kill." (
source
)
American Autogenocide is the deliberate, systematic and legal murder of American citizens by socially-engineering the die-off of populations that are "problematic" for the interests of wealth and power. Most victims prematurely die from social forces targeted at them to cause them to wear out by stress. This process is called "Weathering Away" or "Attrition By Stress."
Although it has to be "legal," autogenocide is always committed under the radar so the media won't be compelled to report it and so the people won't see it or understand it. More, the genocide is blamed on the victims and their deaths are hidden-attributed-to other causes rather than the primary one of autogenocide.
What is different between this genocide and other genocides is that this unique genocide doesn't produce mass graves. Instead, the victims are spread over a large geographic area and buried singly, thereby hiding the body count. This keeps the deaths sanitized and homogenized. It also keeps the autogenocide surreal; thus enabling the village to deny It's existence when clues to It's existence are abundant and abundantly transparent.