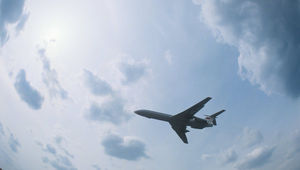 A group of Russian military observers will carry out two inspection missions over the United States under the Open Skies Treaty between May 19 and June 3, the Russian Defense Ministry said.
The Russian inspectors, accompanied by U.S. officials, will be flying on board a Tupolev Tu-154 LK-1 plane from the Wright-Patterson Air Force Base in Ohio and the Travis Air Force Base in California.
These will be the 14th and 15th observation missions carried out by Russian inspectors over territories of Open Skies Treaty member countries this year.
The Open Skies Treaty, which entered into force on January 1, 2002, establishes a regime of unarmed aerial observation flights over the territories of its 34 member states to promote openness and the transparency of military forces and activities. Russia ratified the deal in May 2001.