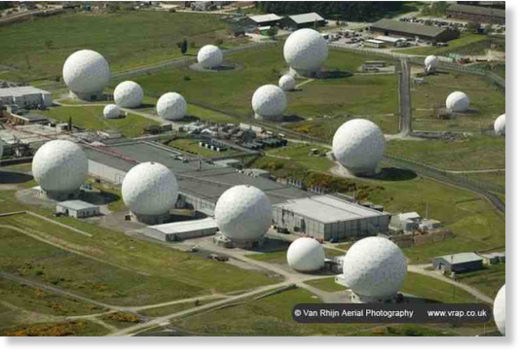 By now most people have heard the "new" disclosure of "Prism;" but for the most part there is little or no mention of the possibility that this program is virtually identical to
ECHELON
which was reported years ago; in fact it was exposed before the attacks on 9/11 or even when George Bush was inaugurated president. Anyone that takes a close look at this would almost certainly come to the conclusion that they're very similar if not virtually the same thing and perhaps that the biggest thing that is news isn't that the program was exposed but that they're covering it in a high profile manner, and that they're making a major appeal to emotions that is getting much more attention.
(This has been cros-posted
on Open Salon)
The vast majority of the coverage in the commercial media about this clearly seems to imply that this program is a few years old and that it was created after the attacks on 9/11; yet this almost certainly isn't true. ECHELON was created first and then after 9/11 they passed laws that made it legal without reminding the public that this was already in place. This was previously reported in several outlets, including an article in the
National Geographic
although none of them were nearly as high profile as the coverage that is going on now. The way they covered it in the past was, mostly to ignore it when possible or to refuse to acknowledge or deny the existence of this program. Some other countries admitted that they participated in it; but it received so little coverage that only a fraction of the public knew about it. One notable exception was when it apparently
appeared on 60 Minutes in 2000
(for
transcript of segment see http://cryptome.org)
and there wasn't nearly as much hype surrounding it nor was the whistle blower threatened with prosecution as Edward Snowden is now being threatened. Mike Frost disclosed most if not all the same material that Edward Snowden covered except for the possibility that they have apparently been searching Google and Facebook, but these two companies weren't nearly as big, if they existed at all at the time. Expanding the program to cover this would have been predictable and the way it was described was a blanket surveillance program that would have covered most if not all internet activity anyway so even though they didn't directly report on this they did so indirectly.