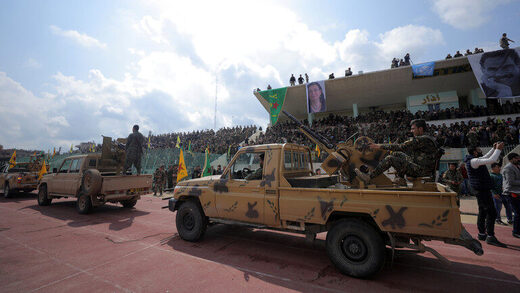 Syrians accuse the Western-backed Kurdish enclave in the country of using ethnic cleansing and child soldiers against them to form a new anti-Arab state.
The parallels with Israel's creation in the 1940s are striking.
Kurdish forces in Syria have been lauded by many in the West as being fighters for freedom and an autonomous society. But, unless you've been following independent researchers and the Syrian media, you might be unaware of the crimes the US-backed group have been committing over a number of years.
On November 25, the Daily Sabah (a website not sympathetic to the Syrian government)
reported
on one of their most sickening practices. It revealed,
"YPG/PKK terrorists detained three more 15-year-old girls - Hediyye Abdurrahim Anter, Evin Jalal Halil and Ayana Idris Ibrahim - in Amuda in Hassakeh province on Nov. 21 to forcibly recruit them as 'child fighters.' The terror group detained two children, aged 13 and 16, in early August. And two children aged 16 and 13 were kidnapped Aug. 23."