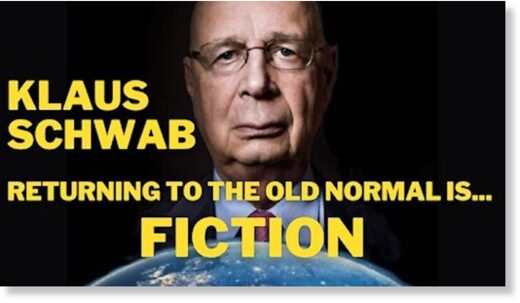 You know time is running out on the false reality in which most Americans live when the corporate-owned mainstream media starts to report some of the things that we in the alternative media have been reporting for years.
I've been warning since 2018:
America is heading toward civil wa
r
.
For the last six months or so many of us have been warning about the creaky supply chain.
That chain is getting ready to buckle and break like a water pipe in the dead of winter, when frigid air sneaks in from the north.
It usually happens in the middle of the night, while everyone is sleeping in their warm beds. Under the stress of steadily dropping temperatures, the pipe starts to expand. Now compromised, the pipe starts to drip, then suddenly it pops. Water gushes out and into the house.
At that point, you have a big mess on your hands. If only you'd seen the cold weather coming, you would have wrapped your pipes and protected them from the damage.
That's how I see the U.S. supply chain right now. The pressure is building while the façade of normalcy reigns in the lives of 90 percent of American families. As they sleepwalk through life, they have no idea what kind of pressure is building on those pipes that keep money flowing throughout the global economy.