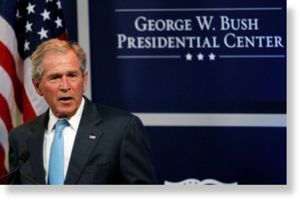 Former US president George W. Bush praised the mission to eliminate Osama bin Laden as a "good call" but was "not overjoyed" by the news, ABC News reported Friday.
ABC said Bush told an audience this week that he received word that his successor President Barack Obama wanted to talk to him while dining at a restaurant.
"I was eating souffle at Rise Restaurant with Laura and two buddies," Bush said according to an ABC News contributor. "I excused myself and went home to take the call," he added.
"Obama simply said 'Osama Bin Laden is dead.'"