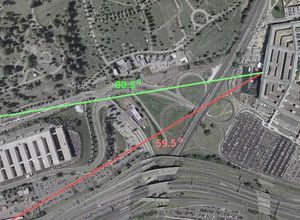 FDR Data Exceeds Capabilities Of A 757, Does Not Support Impact With Pentagon
Flight Data Recorder Expert Dennis Cimino has confirmed that the data being provided through the Freedom Of Information Act (FOIA) by the National Transportation Safety Board (NTSB) is missing crucial information, which according to Dennis, should be present and link the data to a specific aircraft and fleet. The NTSB provided three sets of data through the FOIA for what they claim is from American 77, N644AA. A csv file, an animation reconstruction and a raw data file. Rob Balsamo of Pilots For 9/11 Truth along with numerous other aviation experts, including trained Aircraft Accident Investigators have analyzed these files and determined they do not support an impact with the Pentagon. The data also exceeds the design limitations and capabilities of a standard 757 by a wide margin. This is based on data, precedent and numerous verified experts, including those who have actual flight time in the aircraft reportedly used for the 9/11 attacks (See - "Flight Of American 77", "9/11: Attack On The Pentagon" and "9/11: World Trade Center Attack" at Pilotsfor911Truth.org for full detailed analysis and interviews).
One file in particular, the compressed binary raw file alleged to be a direct data dump from the Flight Data Recorder, was recently analyzed by an alleged computer expert. He has claimed to decode 4 more seconds worth of data, above and beyond the NTSB decode, although the "additional" data has not been verified by anyone. The claim was made that the reason the NTSB did not decode this "additional" data is because the software used by the NTSB, along with the software used by the manufacturer of the FDR (L3 Communications), has an alleged "bug". If correct, this has grave consequences for Flight Safety as Flight Data is used in the promotion of safe flight through changes in regulation and procedure. The NTSB and L3 have been contacted, along with an Aviation Safety Report being filed with NASA. There hasn't been any reply confirming such a "bug".