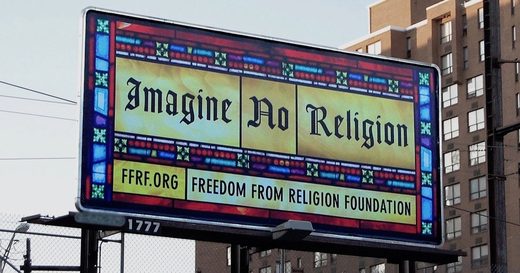 Editor's note: We have received some queries as to whether this post is true or a gag. While liberally mixing in truth (see the hyperlinks), it is indeed an April Fools' Day joke!
The Freedom from Religion Foundation (FFRF) was founded in 1976 by a prominent American atheist and abortion advocate. As the foundation's
website
explains: "The history of Western civilization shows us that most social and moral progress has been brought about by persons free from religion."
The website also features a quote from Charles Darwin's unabridged
autobiography
: "I can indeed hardly see how anyone ought to wish Christianity to be true... this is a damnable doctrine." Appropriately, FFRF has in the past honored prominent Darwinists Richard Dawkins, Daniel Dennett, and Lawrence Krauss (among others) with its prestigious "
Emperor Has No Clothes
" award.