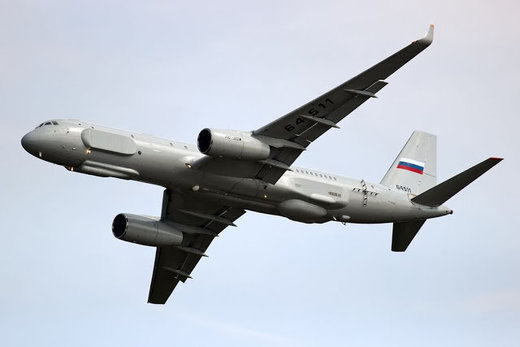 American planes made an "unsafe intercept" of a Russian Navy spy plane flying over the Gulf of Mexico Wednesday, say Russian officials.
US jet intercepts Russian aircraft with 'unsafe' maneuvers. The US aircraft performed multiple interceptions of the Russian plane, with one tense encounter bringing the planes within 10 feet of each other.
The intercept this week is the latest in a series of encounters that evoke cold war posturing between the United States and Russia and in the aftermath of World War II.
The Russian plane, a Tupolev Tu-16R Badger, was reportedly intercepted four times by a McDonnell Douglas F-15 as it flew through international airspace. The Russian pilot reported one of those intercepts as particularly unsafe.