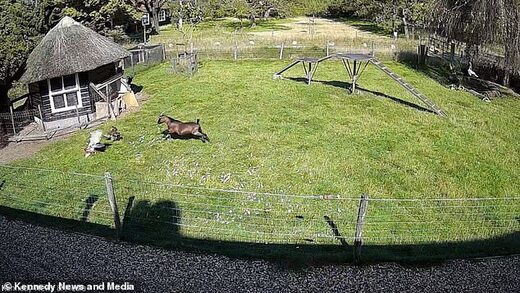 This is the moment a goat and a rooster fended off a hawk that was attacking a chicken on a farm in the
Netherlands
.
Jaap Beets, 59, was inside his farmhouse in Gelderland on September 5 when he heard ear-piercing screeching coming from his livestock outside.
In an attack that lasted just 17 seconds, a hawk swooped down on one of his chickens, but his other animals saved the hen
before the Mr Beets arrived on the scene.
Dramatic CCTV footage shows the goshawk dive-bombing a brown hen, sending feathers flying all over the paddock.