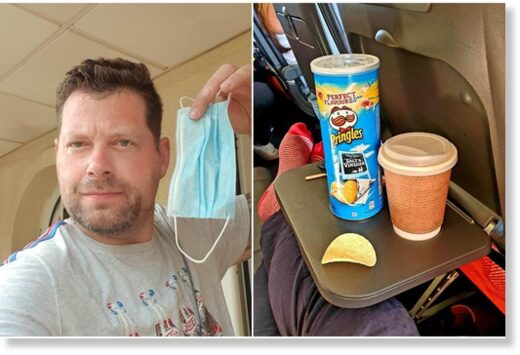 A passenger came up with an extreme method to avoid wearing a face mask on his flight to Tenerife by making a tube of Pringles last four hours.
Michael Richards said he tried out the experiment for "a laugh" and not because he is an "anti-masker".
Like most airlines during the coronavirus pandemic, EasyJet has introduced new rules that state face masks must be worn at the airport, at the gate and when boarding the plane.
But passengers are allowed to remove their masks while eating food during their flight.
When Mr Richards boarded his EasyJet flight from Manchester to Tenerife on August 25, he decided to see how long he could go without wearing his mask.
The 41-year-old entertainer told the
Evening Standard
: "I was just sitting on the plane and I thought I could make these Pringles last four hours.
"I calculated that there's about 100 Pringles in a tube and you get away with eating a Pringle for about two-and-a-half minutes."