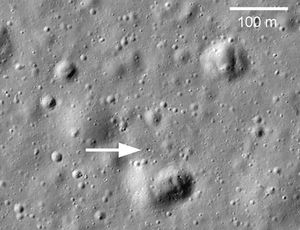 Mirror mirror, on the moon, whose discovery has been a boon? The answer: a long-lost lunar rover. Now that we have a fix on its location, the rover's reflectivity could come in particularly handy for studying the moon's wobble.
Astronomers measure the moon's distance from Earth by
bouncing laser beams
off reflectors delivered to the surface by lunar missions. Three were left behind by Apollo astronauts and one is attached to the back of a Soviet-built robotic rover, Lunokhod 2.