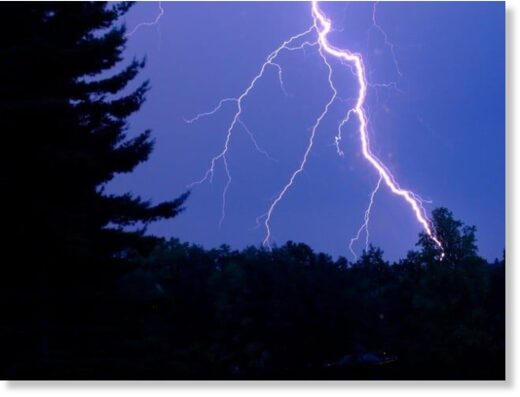 A woman was killed and five others injured in lightning strike in Ganjam and neighbouring Kandhamal on Tuesday as thunderstorm and gusty winds lashed several places in the districts.
At least 19 heads of cattle also died in lightning strike in Badangi of Ganjam district.
At least 10 houses in Badangi also suffered partial damage due to the storm.
The deceased was identified as Mini Pradhan (55) of Dambiri village under Buguda block in Ganjam district. She and another woman were going to collect mangoes on the outskirts of the village, when lightning struck them.
Three fisherman from Bukudei village near Sarangada in Kandhamal district were also critically injured when lightning struck while they were seeking cover in a hut close to Mundasahi. They are undergoing treatment in hospital in Phulbani, sources said.
Storm accompanied by gusty winds uprooted trees and damaged thatched houses in many places. Trees were uprooted and fell on the roadside at Bandhagarh and Dutimendi in Kandhamal. As a preventive measure, power supply was affected for many hours, sources said.
The roads, however, were cleared by forest personnel at night, said an officer.