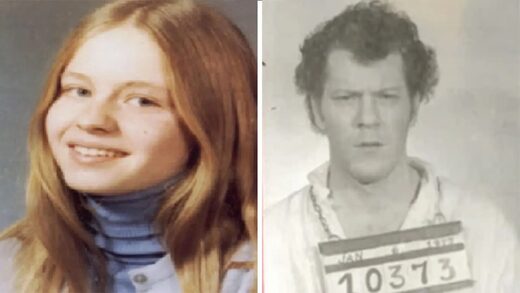 The man police identified as Sharron Prior's killer, Franklin Romine, died in 1982 and was buried in West Virginia.
Police in Canada
said Tuesday they have solved one of the highest-profile cold cases in Quebec history.
Police in Longueuil, Quebec
made the announcement during a press conference, saying they had identified the person responsible for the murder of Sharron Prior.
Prior was just 16 years old when she was abducted and raped after setting out to meet friends at a pizza parlor near her home in Montreal's Pointe-St-Charles neighborhood.
She went missing on March 29, 1975, and found dead four days later.
Her murder went unsolved for nearly 50 years.
The department credited breakthroughs in the field of genetic genealogy for allowing investigators from its Major Crimes Division's
Unsolved Homicide Files
Unit to
link DNA found on a piece of evidence recovered from the crime scene to a family in West Virginia.
Investigators learned that a male member of the family in West Virginia, identified as Franklin Romine, was living in Montreal when Prior was murdered. Romine died in Montreal in 1982, though his remains were buried in West Virginia.
On May 2, 2023, after obtaining a warrant, investigators exhumed Romine's body from a Putnam County, West Virginia cemetery.
A biologist accompanied the investigators, who extracted DNA from the remains and compared it to DNA found at the crime scene 48 years ago.
Police said they were 100% sure Romine, who was born on April 2, 1946, was the killer investigators were trying to identify for nearly 50 years.
As soon as investigators received confirmation, they contacted members of Prior's family, including her mother Yvonne Prior.
The elder Prior held several public outings over the years to ensure her daughter's tragic story was never forgotten.
Because Romine was deceased, investigators closed the cold case and will not pursue any charges in court.
Longueuil police credited the Montreal Forensic and Forensic Medicine Laboratory for helping to solve the case.
"Genetic genealogy, which allows a suspect's DNA to cross into the millions of DNA profiles of people who create their genealogy tree online, will likely bring hope to dozens upon dozens of victims' families who are still looking for answers today," Longueuil police said.