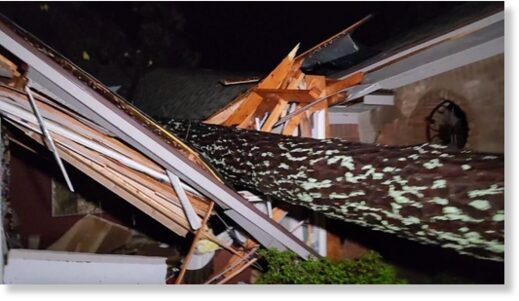 At least 23 people died in a "destructive" tornado outbreak that rolled across Mississippi late Friday, leaving a trail of damage for more than 100 miles, local and federal authorities said.
The Mississippi Emergency Management Agency said at least 23 people have died, and there are "dozens injured." Four people are missing.
Search and rescue operations were underway in Sharkey and Humphreys counties, MSEMA said late Friday. The agency issued a series of tornado warnings in counties throughout the state.
"Many in the MS Delta need your prayer and God's protection tonight," Gov. Tate Reeves said on
Twitter.
"We have activated medical support -- surging more ambulances and other emergency assets for those affected. Search and rescue is active."
At least 13 people were dead, Sharkey County Coroner Angelia Easton told ABC News, adding that she could not yet confirm their ages. Jose Watson, a Mississippi Highway Patrol trooper, said another person died in Silver City, in Humphreys County. Three people have died in Carroll County, and two people have died in Monroe County.
As thunderstorms battered the state late Friday, a tornado was reported at about 8:50 p.m. local time in Silver City and Rolling Fork, the National Weather Service said. From there, the tornado rolled on to the northwest side of Tchula and along Highway 49, officials said.
"9:31 PM - Confirmed tornado is on the ground moving across I-55 moving into the city of Winona in Montgomery County shortly," NWS officials in Jackson, Mississippi, said in an alert on
Twitter
about a half-hour later. "Take cover now!"
A Tornado Emergency alert was issued for Winona, a city about 100 miles northeast of Rolling Fork, with a "destructive tornado moving northeast through town," NWS official said.
Watson urged people to stay away from Silver City unless they have family there. He said the scene was "chaotic," with traffic through the area making it difficult for search and rescue crews to do their jobs.
"Please be advised, Silver City has been hit really, really hard with a tornado," Watson said in a
video
posted on Facebook, before later describing the damage to some areas as "very catastrophic."