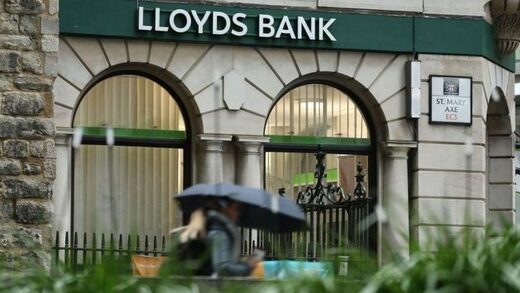 Lloyds is planning to become one of the UK's biggest landlords as
it aims to buy 50,000 homes in the next decade
.

Comment: It may be that Lloyds achieves its objectives sooner than it predicts, because, as we've seen with the financial crash of 2008 and the last 17 months of lockdowns, the situation can change dramatically, very quickly, and it will likely be met with little resistance; and worse, the British government will do its utmost to facilitate the Lloyds takeover.


The banking giant
is to charge tenants rent as a private landlord
under its recently launched Citra Living brand.
The
Financial Times
,
which first reported the story,
said
the bank was aiming to buy 10,000 homes by the end of 2025
.
Lloyds
is currently the largest mortgage lender in the UK, providing nearly one in four home loans
.
Citra Living will initially start small and test its plans in the rental market,
with a focus on buying and renting newly-built properties
. Its first cohort of homes for rent will begin with 45 new apartments at Fletton Quays in Peterborough.
Lloyds has said the aim will be to acquire about 400 properties by the end of this year, and to double this target next year.
At the launch of Citra Living, Andy Hutchinson, managing director, said the intention was for the brand
to work with leading housebuilders to identify sites and buy properties on them for tenants to rent
.
"As well as ensuring continued support for the housebuilding sector, this
will also help to address the increase in demand for rental properties
at the same time," he said.
Comment:
Whilst it's true that the demand for rental properties is increasing, this isn't because people don't
want
to buy a home, it's because a significant number simply can not afford to buy. House prices have
soared
30% past the peak reached in 2008, which, lest we forget, was followed by the global banking crash, and that was, in part, due to fraudulent mortgage lending and speculation by the big banks.
What followed was well over a decade of budget cuts with billions in bail outs - paid for by raiding the public purse - and that led to a depressed economy, pay freezes, mass layoffs, redundancies, that, taken altogether, have reduced people's ability to buy their own home.
More recently, there have been significant changes to housing legislation that, unsurprisingly, confer more power to landlords but with less responsibilities, along with less rights for tenants, they also allow for a reduction in building standards, contributing to the growth of what some are calling '
slum landlords
'.
Taken together, it means that the main beneficiaries of the crash of 2007/2008 were the ones that caused it: the banks in league with increasingly ponerized governments, with the banks now using public funds to buy up housing which they will then rent to the struggling and desperate masses.
The
Financial Times
reported that
if Lloyd hit its 2025 target, it would make Citra larger than the current size of Grainger, the UK's current largest private residential landlord, which owns about 9,100 properties and has a market capitalisation of £2.1bn
.
Based on current property prices and rental estimates, this would create a portfolio worth £4 billion, generating pre-tax profits of around £300 million, the paper said.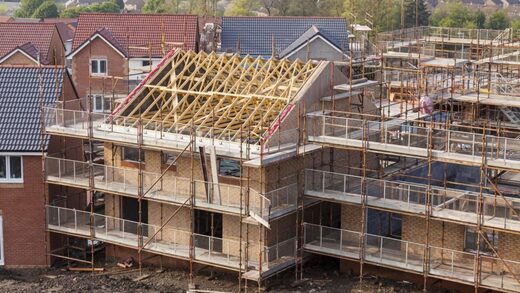 Previously, the bank has been cautious on the potential for the new division, with finance chief William Chalmers saying expansion into the private rental market would be "on a limited basis while we explore the area".
Several big-name fund management groups and insurers have entered the private rental market in recent years, including Legal & General and M&G.
Retailer John Lewis recently announced
plans to convert unused floor space in its department stores into rental homes.
Lloyds Banking Group announced in June it was
closing another 44 branches,
blaming a lack of customers at the sites as people move to digital banking.
A Lloyds spokeswoman told the BBC: "Citra Living will initially start small, with a focus on buying and renting good quality newly built properties.
"This will be achieved by working alongside leading housebuilders to address the increasing demand for rental properties, the aim is to gradually provide incremental stock to the UK rental market over the coming years."