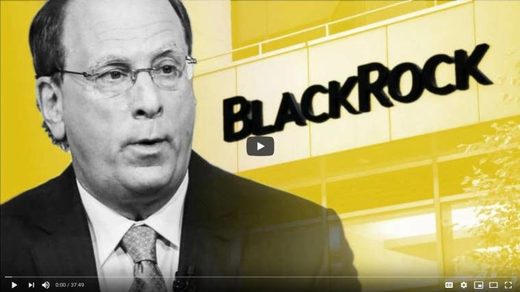 In less than a week the Federal Reserve has been merged with the U.S. Treasury (implying it wasn't always that way) and BlackRock, the world's largest and most powerful financial services institution, has been put in charge of executing future acquisitions and trades.
Who is BlackRock? What do they own? And perhaps more importantly, what and who do they control? Jazz and James dive into BlackRock and uncover a significant portion of the apparatus by which U.S. politics are controlled and manipulated.
Jazz and James hit the big breaking topics out of the gate: urns piling up, millions of closed cell phone accounts, theater closures, reinfections, and rioting, Trump's refusal to release disaster unemployment funds, and 175K Instacart workers poised for a Monday strike. After the break, we pivot to the Fed-Treasury merger (implying) and a nnndeep-nnndive into BlackRock - who they are, what they own, and how they control just about everything. In part 3, we go snorkel depth on the Defense Production Act. If it's Sunday, it's FTN!
Full episode: https://therightstuff.biz/2020/03/29/ftn-300-i-am-the-line-thy-god